Doctors & Staff
Meet the experienced and friendly doctors and staff who make Vision Source of Colby the leading provider of vision care products and services in Colby.
---
Jeff Morrison, O.D.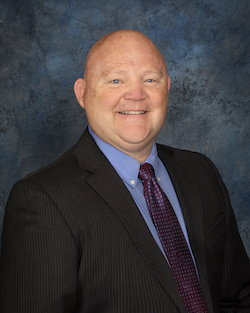 Dr. Jeff Morrison was born and raised in western Kansas. He graduated at the top of his class at the University of Missouri, School of Optometry. Upon graduation he received numerous honors and awards for outstanding clinical and academic achievements. Upon graduation in 1993, he joined his father (Dr. Jim) in private practice in Colby, Kansas. Here he has special interest in the hard to fit contact lens patients, refractive surgery and diseases of the eye. He is involved with research on contact lenses and prides himself on being 'cutting-edge'.
Dr. Jeff is active in the Methodist Church and community. He is a member of Kiwanis and the local chamber of commerce. He enjoys spending time with his wife, Rachelle and their 5 children: 3 boys, Jaden, Carter, & Darius, and twin girls – Kennedy and Campbell.
They all enjoy hiking, cycling, swimming, golf, camping and family time.
---
Jordan Hagler, O.D.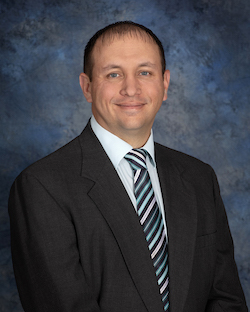 Jordan Hagler, O.D. joined our offices in August 2012.  Dr. Hagler grew up on a farm south of Atwood, Kansas. He received his bachelor of science degree in biology from Kansas State University. In May 2011, he graduated  from Northeastern State University Oklahoma College of Optometry in Tahlequah, Oklahoma, with summa cum laude honors.
During his time in optometry school, Dr. Hagler received numerous honors & awards including the school's Pheiffer Award for Excellence in Ocular Disease Research for his study in glaucoma management. He also completed his externship at Fry Eye Associates, in Garden City, KS where he received further training in surgical post-operative care. He went on to complete a residency in primary care optometry with an emphasis in ocular disease at the Jack C. Montgomery VA Medical Center in Muskogee, Oklahoma.  During his residency, he received advanced clinical training in the management of diabetic eye disease, glaucoma, macular degeneration, and other various ocular conditions.  Dr. Hagler also enjoys fitting contact lenses, working with pediatric patients, and low vision rehabilitation.
In his free time, Dr. Hagler enjoys golfing, fishing, volunteering for Special Olympics, and spending time with his family.  Dr. Hagler works in our Colby, Goodland and Atwood offices and is happy to serve these local Northwest Kansas communities.
---
Andrea Hagler, O.D.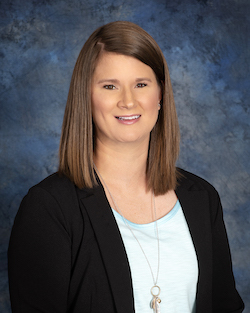 Dr. Andrea (Sis) Hagler joined the practice in August 2013.  She grew up on a farm northwest of Atwood, Kansas and attended Atwood High School, Colby Community College, and Kansas State University, where she received her bachelor's of science degree in biology.  She graduated from optometry school at Northeastern State University Oklahoma College of Optometry in Tahlequah, Oklahoma, in May 2012.  Under the supervision of Dr. Ron Bateman, she completed an externship at Fort Collins Family Eye Care in Fort Collins, Colorado, where she received additional training in vision therapy and pediatric eye care.  She also completed a residency in pediatrics, vision therapy, and vision rehabilitation at Pacific University College of Optometry in Forest Grove, Oregon.
While in optometry school, she received the College of Optometrists in Vision Development (COVD) award, the William Feinbloom Low Vision Award, the Optometric Student Association Outstanding Student of the Year award, the National Infant See Award, along with several other awards and scholarships.   While Dr. Hagler enjoys seeing patients of all ages, she has a passion for working with children and patients with special needs.  Dr. Hagler treats patients suffering from double vision or other binocular vision disorders as a result of traumatic brain injuries (car injuries, strokes, etc), children who have vision related learning disabilities, and patients who have strabismus (eye turns) and amblyopia (reduced vision in one eye).
Dr. Hagler is an Infant See and See to Learn provider.  She is a member of the College of Optometrists in Vision Development, the American Optometric Association, and the Kansas Optometric Association.  Dr. Hagler works in the Colby and Atwood offices and offers Sky's the Limit Vision Therapy services out of the Colby office.
---
Brett Keller, O.D.
Dr. Keller joined our practice in December 2020 and is a Sharon Springs, KS native. He earned his undergraduate degree at Kansas State University in Life Sciences. He then went on to St. Louis to complete his Doctor of Optometry degree in 2016 at the University of Missouri-St. Louis. During his time in St. Louis, he was a member of Beta Sigma Kappa, an international optometric honors fraternity. Dr. Keller completed externships at Robert Dole VA Hospital in Wichita, KS and the Chickasaw Nation Medical Center in Ada, OK where he received additional training in surgical post­operative care and eye diseases such as glaucoma, macular degeneration, and diabetic eye diseases.
Before joining our practice, Dr. Keller worked in Manhattan for four years, providing full-scope optometry services, including ocular disease management for people of all ages, contact lens fitting, and pediatrics.
When he is not in the office, you may run into Dr. Keller and his family enjoying the great outdoors. Besides spending time with his wife and three children, Dr. Keller also enjoys going to church on a regular basis, fixing things around the house, gardening, the occasional pick-up games of hoops, throwing the pigskin, and rooting for the Nebraska Cornhuskers through thick and thin.
Dr. Keller says he enjoys practicing optometry because, "It is always evolving; there is always something new to try, to learn, to practice. But, helping a child see clearly for the first time is an awesome perk!"
---
Staff
---
Mary S., ABOC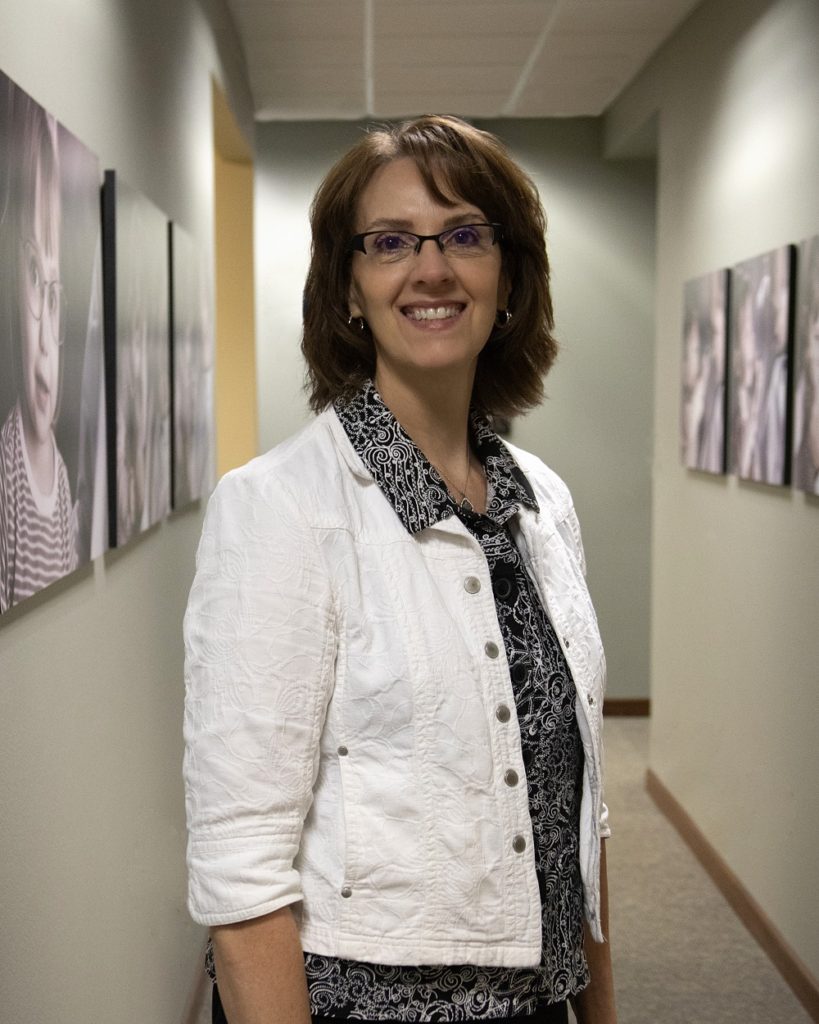 Mary serves as Practice Manager and is a certified Optician, having her American Board of Opticianry Certification (ABOC). Mary grew up in Colby and went on to receive her Master of Arts degree from Wheaton College Graduate School in Wheaton, IL. Eventually moving back to Colby with her family, she has served with our office since 1993. Mary loves that during her 25+ year career she has continued to learn and be challenged every day and have the privilege of working with exemplary optometrists and staff and enjoys being part of all that goes on at our Vision Source offices.
Mary is active in our community and serves as Director for Trinity Lutheran Church's JuBellation Handbell Choir. She also serves as President and plays percussion in the Pride of the Prairie Orchestra. Along with music, she enjoys travelling, quilting, card making, gardening, crafts and doting on her grandkids.
Mary's favorite patient encounter/memory: "I have lots of great patient memories, but probably my favorite involved a young lady with disabilities. Not able to communicate much verbally, she wasn't very engaged with her surroundings until I placed her first pair of glasses on her face. With the glasses on and really seeing crisply for the first time, she immediately noticed her mom, smiled and reached out to touch her mom's face. Her mom and I were both crying because it was so life-changing for the young lady. It was the moment when I saw the power of sight and the beauty of that moment is forever etched in my mind."
Mary's favorite motto/mantra: "One filled with joy preaches without preaching." (Mother Teresa)
---
Cara A., CPO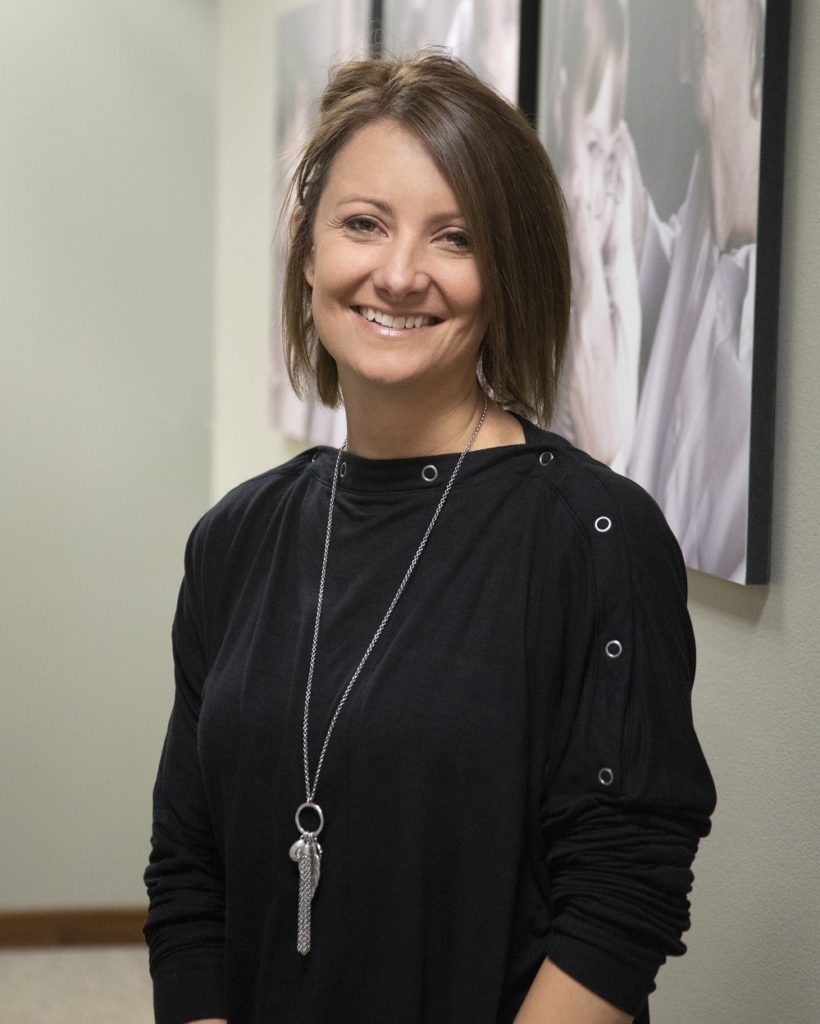 Originally from Joes, Colorado, Cara graduated from the University of Northern Colorado and now serves as our Insurance Coordinator/Front Desk Team Leader and is a Certified Para Optometric. Cara started work at Vision Source in 2012 and enjoys interacting with patients, helping resolve concerns and learning something new almost every day. In her spare time she loves spending time with her family – kids' sporting events, fishing with her husband, playing catch with her son and baking/playing with her daughter.
Cara's favorite patient encounter/memory: "We have some amazing and really kind patients who over the years have really touched my heart."
Cara's favorite motto/mantra: "But the Lord is with me like a mighty warrior." Jer. 20:11
---
Carleigh H., CPO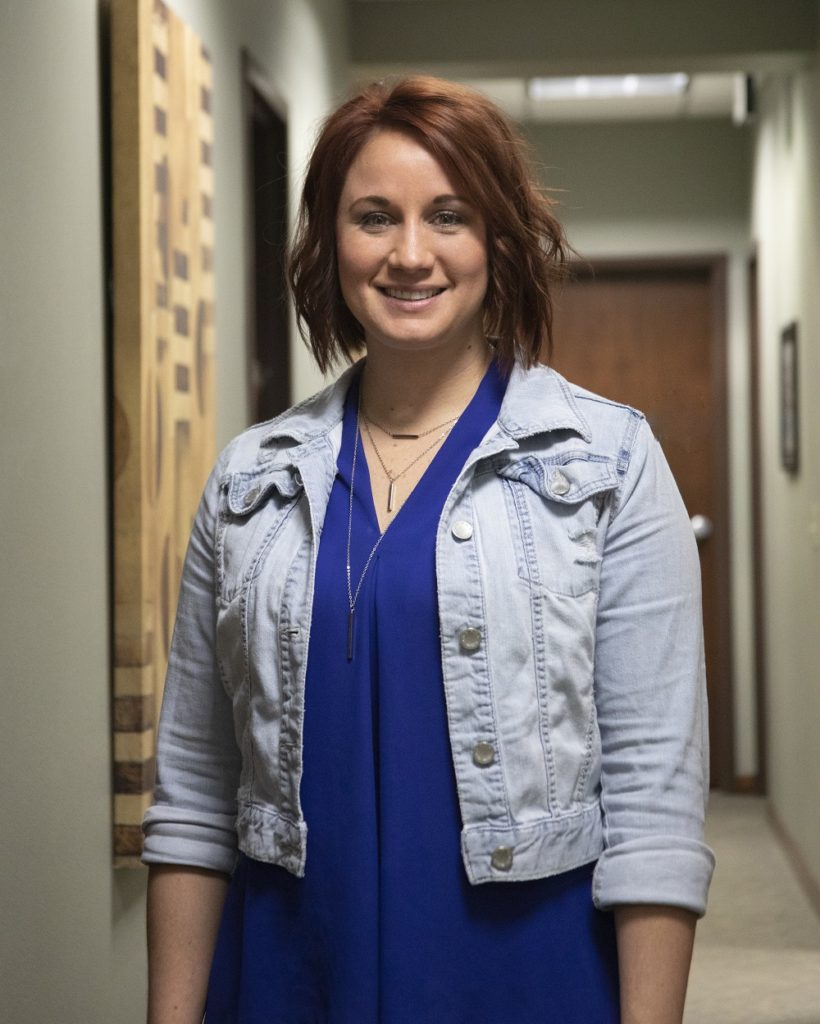 Carleigh is a Colby native, graduating from Colby High School and receiving her Associates Degree from Colby Community College. She has been with our offices since 2009 as an Optometric Tech/Tech Team Leader and has earned her CPO (Certified Para Optometric). Carleigh loves working with patients and the new things she learns every day. She loves spending time with her family and friends and going to the dunes/RZR riding.
Carleigh's favorite patient encounter/memory: "We have some amazing patients and seeing patients on a daily basis makes for a lot of memorable moments – too many to share. Patients share a part of themselves each day and keep the day fun!"
Carleigh's favorite motto/mantra: "Something my dad always said…… 'No worries!'"
---
Robyn R.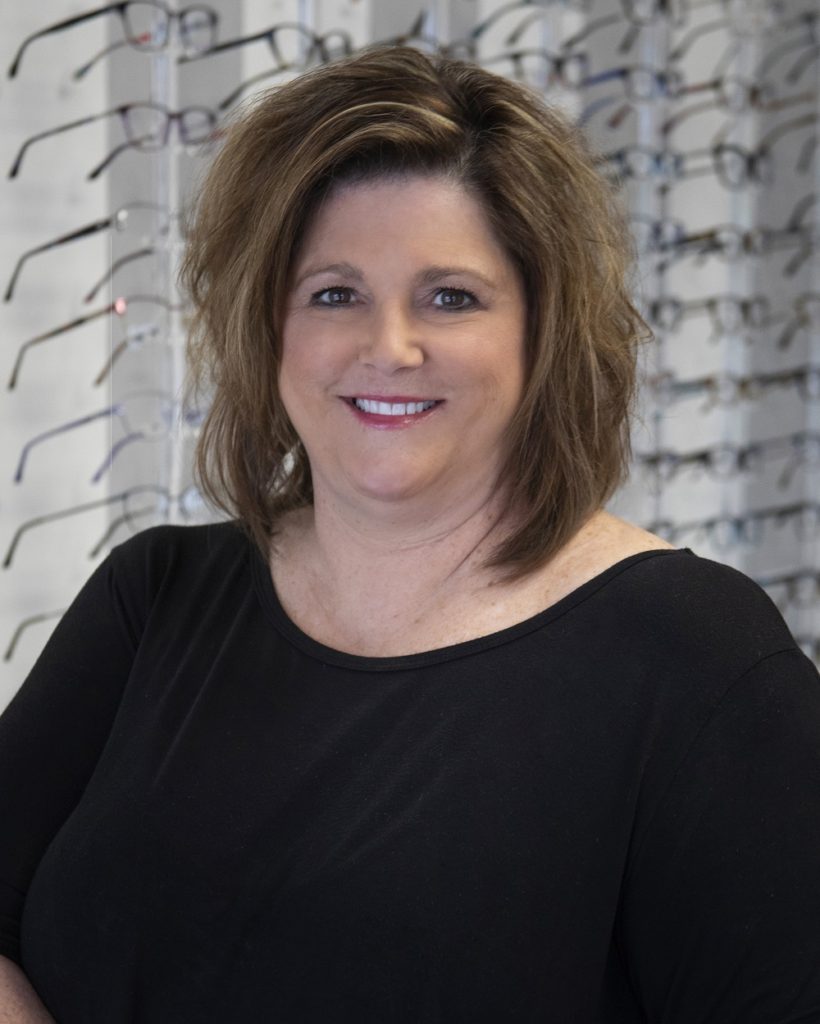 Robyn is originally from Wichita, KS and attended Kansas State University. She has worked as Front Desk/Reception Team Member since 2008. She enjoys seeing and meeting patients and helping them have a great experience in our office. Robyn has many interests outside the office including golf, photography and attending or watching K-State games.
Robyn's favorite patient encounter/memory: "I feel all encounters are unique. I really enjoy seeing the patients who have been coming here for years and getting a chance to visit about their lives and families."
Robyn's favorite motto/mantra: "As you walk down the fairway of life, you must stop and smell the roses, for you only get to play one round." (Ben Hogan)
---
Aubrey S., CPO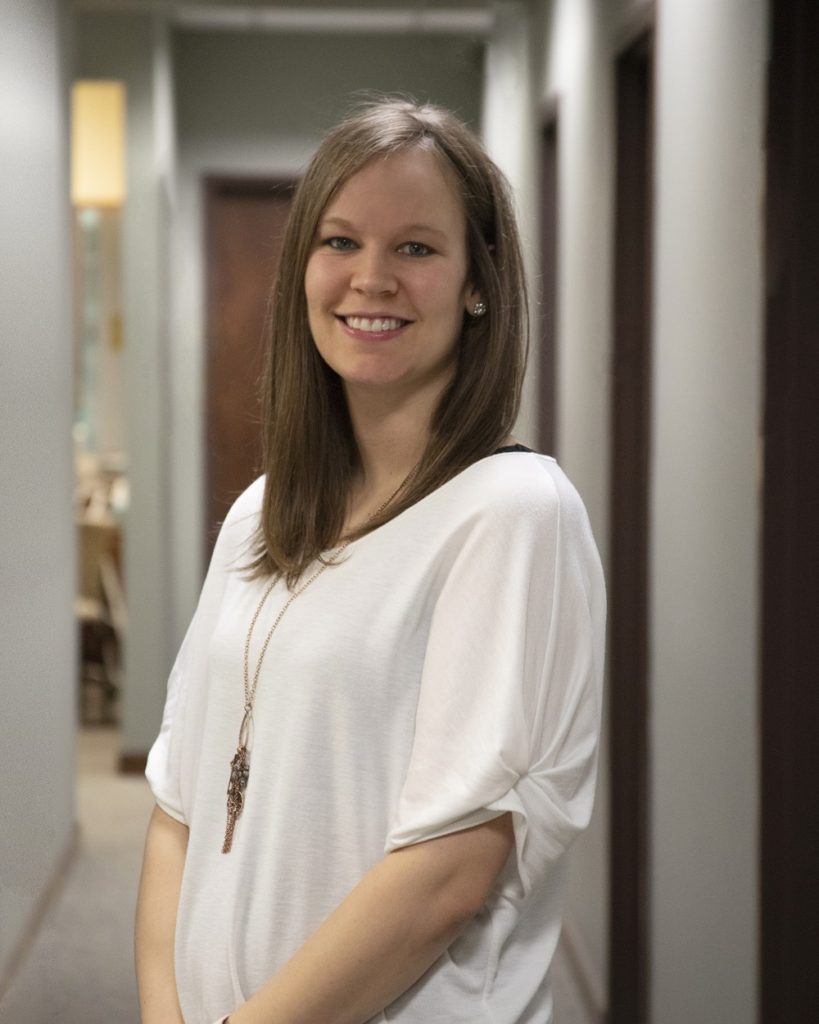 Aubrey is a Certified Para Optometric and has worked as an Optometric Tech since 2016. She is originally from Meade, KS and has her Associates of Applied Science in Respiratory Therapy from NWKTC. She is a member of the National Board for Respiratory Care, American Red Cross and Be the Match (bone marrow donor). In her work, Aubrey enjoys being able to aid in the health/vision care of our community. She feels "there's nothing more exciting than when someone's world is opened up through a new pair of glasses/contacts or corrective surgery." In her spare time, Aubrey enjoys spending time with family and one of her favorite shared family times is spent around the backyard firepit.
Aubrey's favorite patient encounter/memory: "I enjoy meeting patient and I really enjoy when I meet patients who knows someone I grew up with or from my hometown. That's always a lot of fun and and reminds me what a small world it really is!"
Aubrey's favorite mottos/mantras: "Let go and let God." "Do unto others as you would have them do unto you."
---